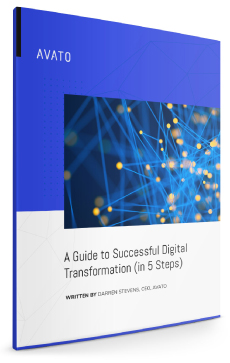 It's not overstating things to say that if you navigate your digital transformation correctly, you can transform your whole company. Get it wrong though, and your team could be in for years of wasted cycles and expense, supporting a solution that isn't flexible enough to meet your needs.
In this white paper, we map out the path of a digital transformation to help you plot a course to a successful transition to new systems. This is relevant for industries that are faced with the challenge of innovating quickly to meet the changing demands of their customers while dealing with a complex environment of legacy systems. It will be particularly critical for technology leaders in finance, health, or government sectors.
CIOs, digital transformation architects, business or technical analysts, project managers, and any stakeholders involved in a digital transformation will find this white paper critical to read before embarking on a project that will have a massive impact on their organization for years to come.
Learn how to:
Mobilize stakeholders to get requirements right the first time around
Use the right technology and tools to accurately illustrate current state and ideal state
Model your new business processes and activity flows to plot a course to success
Futureproof your system to be able to integrate new tools with existing assets